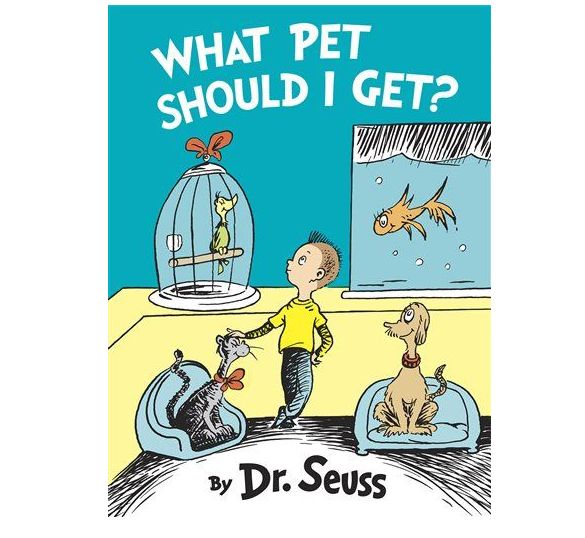 Theodor Seuss Geisel – better known as Dr. Seuss – passed away in 1991 but he's got a new book coming out this July entitled What Pet Should I Get?
Geisel's widow, Audrey Geisel, found the manuscripts and illustrations in their La Jolla, California, home soon after her husband died. She set the materials aside, only to rediscover them in 2013 while cleaning out his office.

"While undeniably special, it is not surprising to me that we found this because Ted always worked on multiple projects and started new things all the time," Audrey Geisel said in the release.